Coming of Age Activities and Celebrations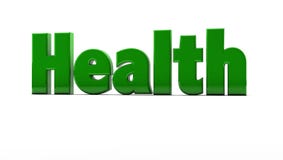 Have you thought of doing something special for your daughter as she "comes of age?" Many families and communities are finding creative ways to acknowledge girls during puberty.
These ideas will help you honor your daughter's new maturity, acknowledging change, and create a memory of a passage shared. You and she will create moments unique to you, and, who knows? It may be the beginning of a new tradition that she will share with her own family and community in years to come.
Projects
Does your daughter have a cause she is passionate about? Would she enjoy taking on a more involved community project? She might also be ready for a bigger responsibility at home. Some communities invite girls, as they pass through puberty, to give a presentation to a group of women they know, sharing about something they are interested in.
Research coming of age in different cultures. Navajo and Apache communities, for example, hold coming-of-age to be one of the most important ceremonies of all. Why is that? Why does the entire community honor these girls as having special power, and ask them to say special blessings?
Celebrations and Gatherings
Invite friends of any age and have a party! Have a "red" theme, if you want, to symbolize womanhood and power. Read a verse, sing a song, light a candle, have girls walk through an archway, take photos, and eat yummy food.
Crown the girls with wreaths that they make from ivy, flower garlands, or poster-board. Decorate the crowns with ribbon and lace, and crown the girls during a special moment, welcoming them into the circle of women.
Here are things other families have done: One mother, a dance teacher, is planning a gathering of creative movement activities for women and girls in her community. Another, who loves the outdoors, facilitated an overnight for several girls, where each one could have some time alone under the stars, in a safe environment.